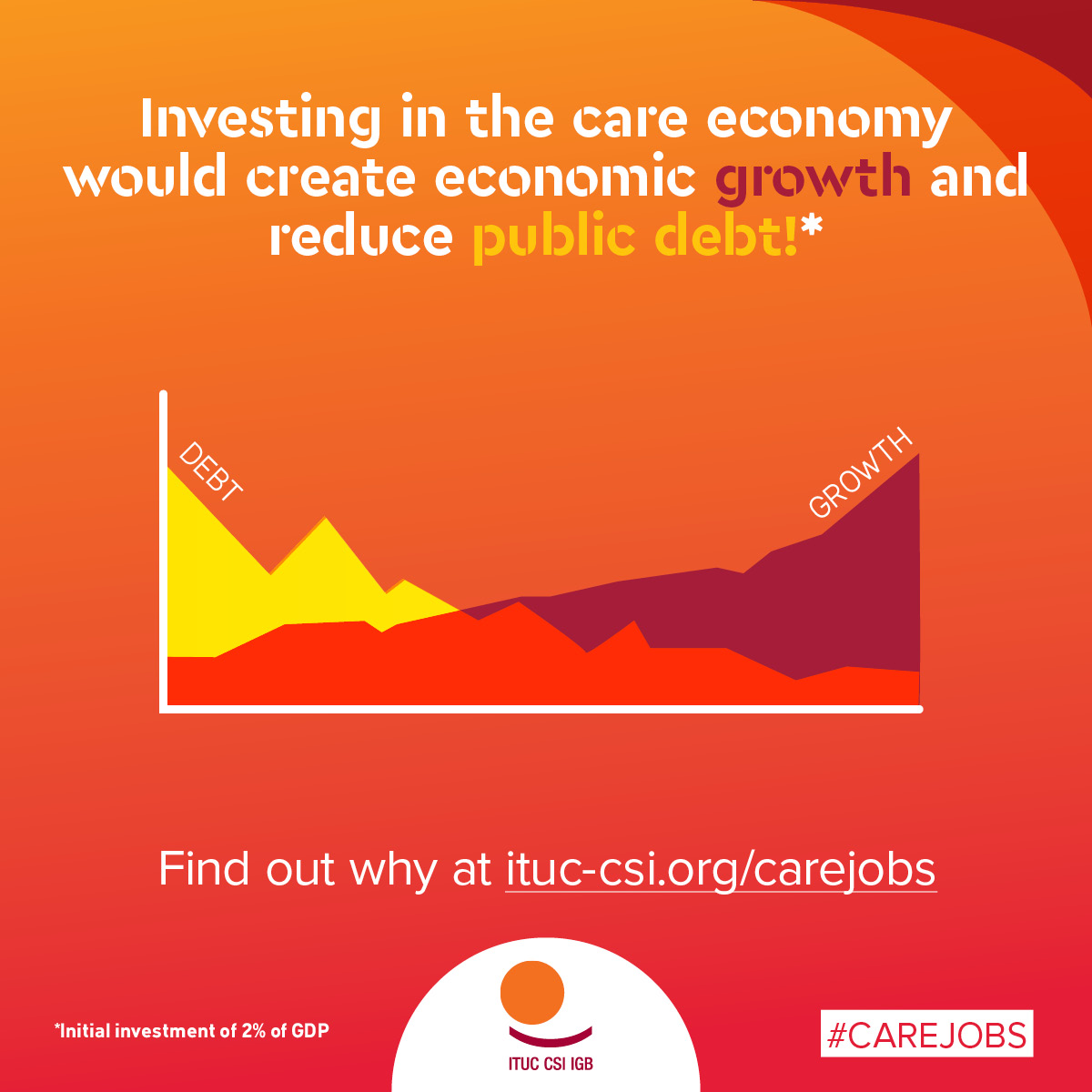 A new study from the International Trade Union Confederation shows that investing in the care economy in seven countries would create 21 million jobs and address other problems related to ageing populations and economic stagnation. The analysis looked at Australia, Denmark, German, Italy, Japan, the United Kingdom and the United States and found that an investment of just 2% of GDP would narrow the gender pay gap, reduce overall inequality and lower barriers to women's participation in the workforce.
Sharan Burrow, general secretary of the ITUC, said:
This study shows how sustained investment in care is not only vital to societies, it also provides an indispensable motor for economic growth and an antidote to the destructive impact of failed austerity policies. Most of the burden of service cuts has been borne by women, which has in turn depressed household incomes at a time when boosting purchasing power and economic demand is crucial to restoring global prosperity. The care sector itself has high rates of precarious work and low pay, and it is essential that workers in this sector have the full protection of labor legislation in line with international standards.
Economists from the Women's Budget Group, who conducted the research, found that a 2% investment of GDP:
Would increase overall employment by between 2.4% and 6.1% depending on the country;
That between 59% and 70% of the directly-created jobs would be taken up by women; and
That the employment multiplier effect from these new jobs would also increase overall male employment, by between 1.4% and 4% in different countries.
Burrow continued:
Some governments have acted to lift investment in physical infrastructure projects, to stimulate growth and overcome decades of underinvestment. We now have clear empirical evidence of the economic and social benefits of investing in care as well. Governments should look to this rather than sticking with an austerity agenda, which was based on deeply flawed analysis from the outset.
Read the full report.