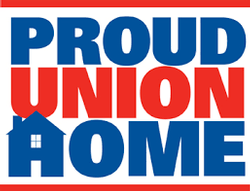 Labor Day, the unofficial fall campaign kickoff, has just passed. So I've been thinking a lot about something Mark Twain supposedly quipped: "The reports of my death are greatly exaggerated."
No sooner was Matt Bevin elected governor of Kentucky last November than he preached our funeral. The "reverend" Bevin had us dead and buried. The day he was sworn in—and we turned our clocks back to the union-busting 1920s—all that stood between us and a "right to work" law was a 54–46 anti-right to work Democratic state House majority.
The Republicans had a big right to work edge in the state Senate. Now they had a Scott Walker-wannabe right to work governor
Unhappy Days
They were soul-trying times for those of us who pack union cards. But we were thankful the House wouldn't be up for election until Nov. 8, 2016. Thus, Bevin and the GOP's nuke-the-unions crusade was almost certain to fail in the lower chamber when the general assembly convened in January.
But in December, the Republicans got a pair of unexpected gimmes. Two Democrats defected. Two more Democrats resigned. One took a job in the new administration. The other one became an administrative law judge. Rumors flew there'd be more Democratic desertions to the GOP—maybe enough to flip the House by default.
Oh, the Republicans were soon to be down two members, too. One was the newly elected state auditor, another, state treasurer.
A Quartet of Special Elections Was in the Offing
Bevin and the rest of the GOP bigwigs were confident—if not cocky—they'd hold their two seats. They figured to pick up one or both of the erstwhile Democratic ones. If so, House Speaker Greg Stumbo (D) would have to give up his gavel to some Republican, presumably minority floor leader Jeff Hoover. Piece of cake.
In January, buoyant Bevin set the special elections for March 8. Now was the winter of our discontent. A Republican sweep would knot the House, 50–50. The rumor mill revved again. With a tie, or just shy of a tie, other Democrats would jump ship and hand the House to the Republicans.
Meanwhile, Bevin was ready to finish off the unions. After the Republicans grabbed the House, Kentucky would go right to work. Prevailing wage? Repealed. Workers' comp? Gutted. Kentucky OSHA? From safety watchdog to corporate lapdog. Bevin and the Republicans wouldn't stop until they'd rolled back every meaningful gain organized labor had made in our state since FDR and the New Deal.
Bevin's Kentucky would be a clone of Walker's Wisconsin, or, closer to home, Mike Pence's Indiana. So Bevin hit the campaign trail for his four candidates. He probably wasn't worried that the Kentucky State AFL-CIO endorsed their four Democratic challengers.
But Times, They Were A-changing
Lo, Bevin's extremist program proved too much even for the Red State Bluegrass State. Buyer's remorse rose from Paducah to Pikeville.
Unions focused on a get-out-the-vote ground game for the elections. It included neighborhood canvassing and phone banking by volunteers and "doing everything else that was required to break through all that money the Republicans spent on media" for their candidates, recalled Bill Londrigan, Kentucky State AFL-CIO president.
Still, it seemed like mission impossible. The Republicans had the dough and Old Mo—momentum.
Yet mission impossible became mission accomplished. Democrats took three of the seats. The House majority clicked back to 53–47 and Kentucky stayed out of the right to work column. The prevailing wage law stayed on the books and Bevin's wipeout of organized labor became a dream deferred.
The winning Democrats—Jeff Taylor of Hopkinsville, Chuck Tackett of Georgetown and Lew Nicholls of Greenup—sang our praises. So did the Democratic Party brass.
"I don't think you can overstate just how important organized labor was in the special elections," Stumbo said.
"We owe a huge debt of gratitude to the labor folks who pitched in and helped each of these campaigns," said majority caucus chair Sannie Overly (D).
Union Pride
"I'm seeing more of those 'Right to Work Is Wrong' and 'Proud Union Home' yard signs," said Jeff Wiggins, president of the Paducah-based Western Kentucky AFL-CIO Area Council.
Me, too.
I'm also spotting more union bumper stickers on cars and trucks and espying more folks sporting union shirts, jackets and ball caps at the mall, the movies, eateries and in other public places in our neck of the western Kentucky woods. I'd bet the farm the same is true elsewhere in the Bluegrass State.
Anyway, last March, unions proved to our friends and foes—and, maybe, most importantly to ourselves—that the reports of our demise were indeed premature.
And we're itching to prove it anew in the fall campaign.