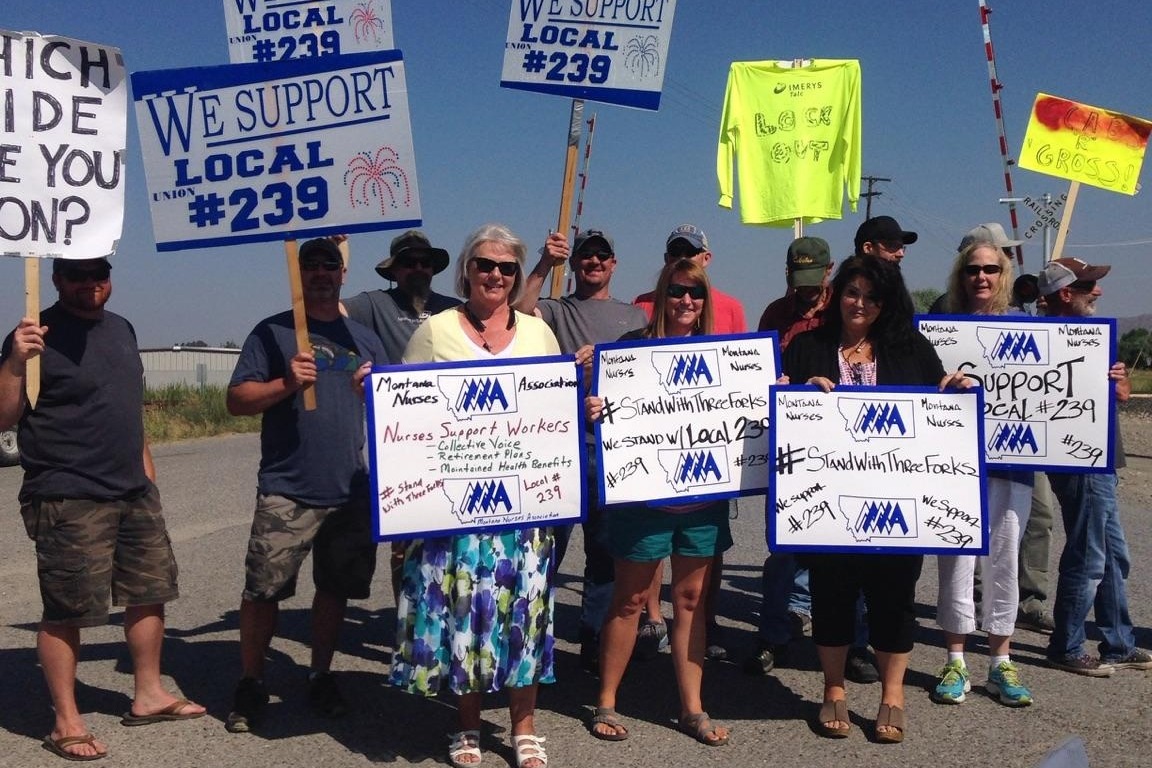 On Aug. 2, Imerys locked out members of the Boilermakers (IBB) and brought in replacements at its talc plant in Three Forks, Montana. The lockout comes after Imerys consistently has refused to back down from its anti-worker contract proposal. The proposed contract would eliminate retiree health insurance, seniority, overtime over eight hours, double-time pay for overtime and the current defined contribution 401(k) plan, and would freeze the defined pension plan.
The Three Forks plant is French-owned Imerys' most profitable site, generating more than $1 million profit monthly. Despite this, the company wants to gut the workers' contract. These working people fought back, and Imerys locked them out.
Here are six ways you can help the locked-out workers:
1. Join the picket line: Our union brothers and sisters and their friends and neighbors will be picketing every day at the Imerys talc plant at 2150 Bench Road in Three Forks.
2. Call and tell Imerys to end the lockout: The phone number is (406) 404-0422.
3. Give Imerys a one-star review on Facebook for its anti-worker attitude: Let Imerys know you support IBB by giving the company a low rating on the social media site for its poor labor practices.
4. Write a letter to the editor: Let the community know you support the workers by submitting a letter to the editor of the Bozeman Daily Chronicle.
5. Spread the word: Talk about the story on Twitter and Facebook using the hashtag #StandWithThreeForks.
6. Support IBB: A GoFundMe account has been set up to support the locked-out workers.