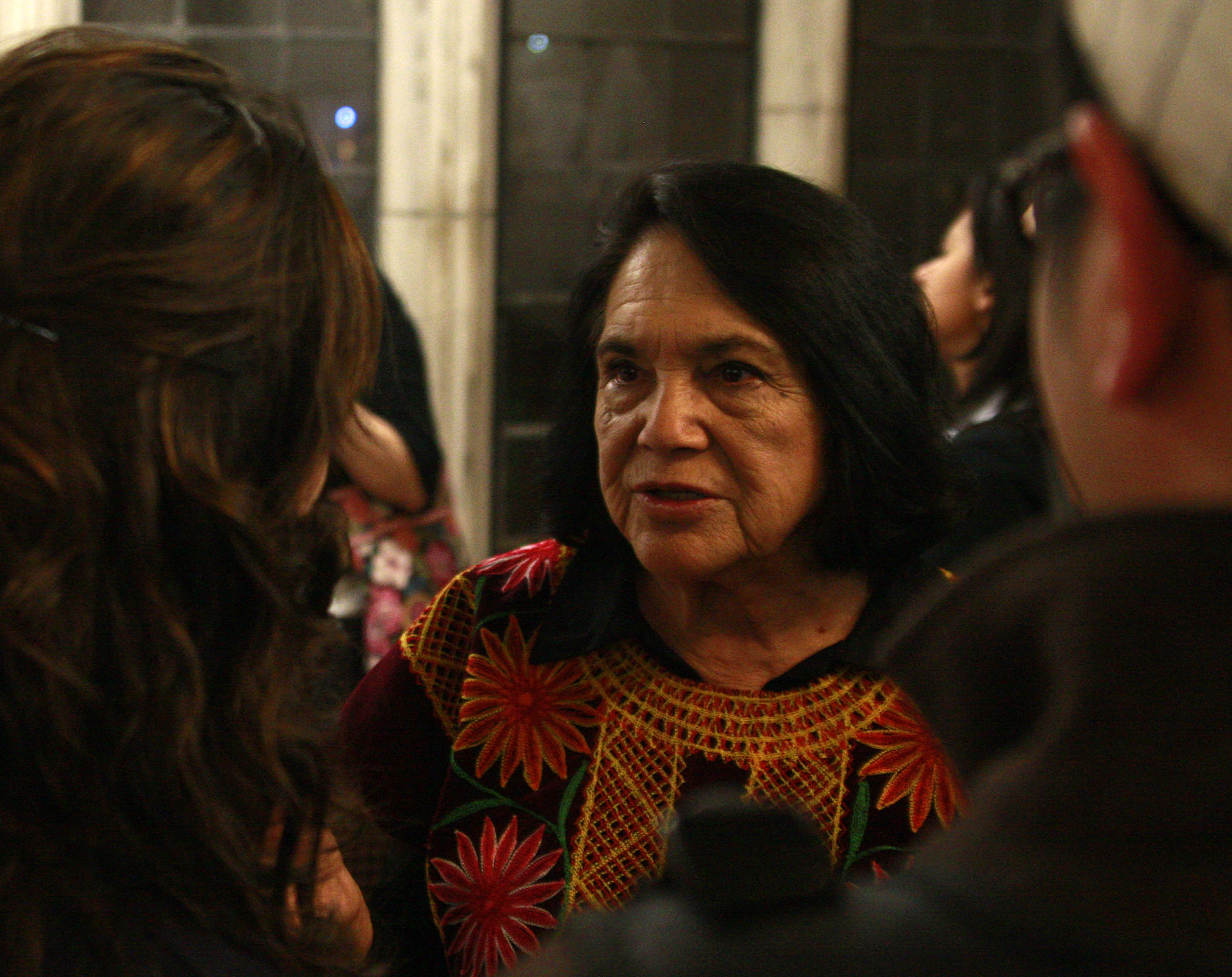 For Women's History Month, the AFL-CIO is spotlighting various women who were leaders and activists working at the intersection of civil and labor rights. Today's profile is Dolores Huerta.
Huerta was born in 1930 to Alicia and Juan Fernández in Dawson, New Mexico. Her father was a farmworker and miner who became a state legislator after her parents divorced and Huerta moved with her mother to California. There, her mother worked as a waitress and cannery worker before eventually buying a small hotel and restaurant. Huerta learned her compassion from working people and her dedication to community activism from her mother.
After graduating from the University of Pacific's Delta College, Huerta taught school. After witnessing many hungry children of farmworkers in her classes, she decided she could do more good by organizing farmworkers than she could teaching their children. In 1955, she co-founded the local chapter of the Community Service Organization. While registering Hispanic voters and fighting for economic rights for farmworkers, she also founded the Agricultural Workers Association. After meeting César Chávez, the two founded the National Farm Workers Association, the predecessor to the United Farm Workers (UFW), which formed in 1965.
With UFW, Huerta organized workers, negotiated contracts and advocated for safer work conditions for farmworkers. She was a key organizer in the 1965 Delano grape workers strike and lead negotiator for the contract that followed. She built upon that success and led the table grape boycott efforts of the late 1960s that led to a collective bargaining agreement in 1970. The 1973 boycott of grapes led to the passage of the California Agricultural Labor Relations Act of 1975.
Huerta continued to serve as vice president of UFW until 1999. In the years after the successful grape boycotts, she fought for legislation that would expand working people's voices in government and politics and focused on helping elect more Latinos and women to public office.
She was awarded the Elanor Roosevelt Human Rights Award in 1998 and the Presidential Medal of Freedom in 2012. She remains active today, serving as a board member of the Feminist Majority Foundation, president of the Dolores Huerta Foundation and in an emeritus role for UFW.