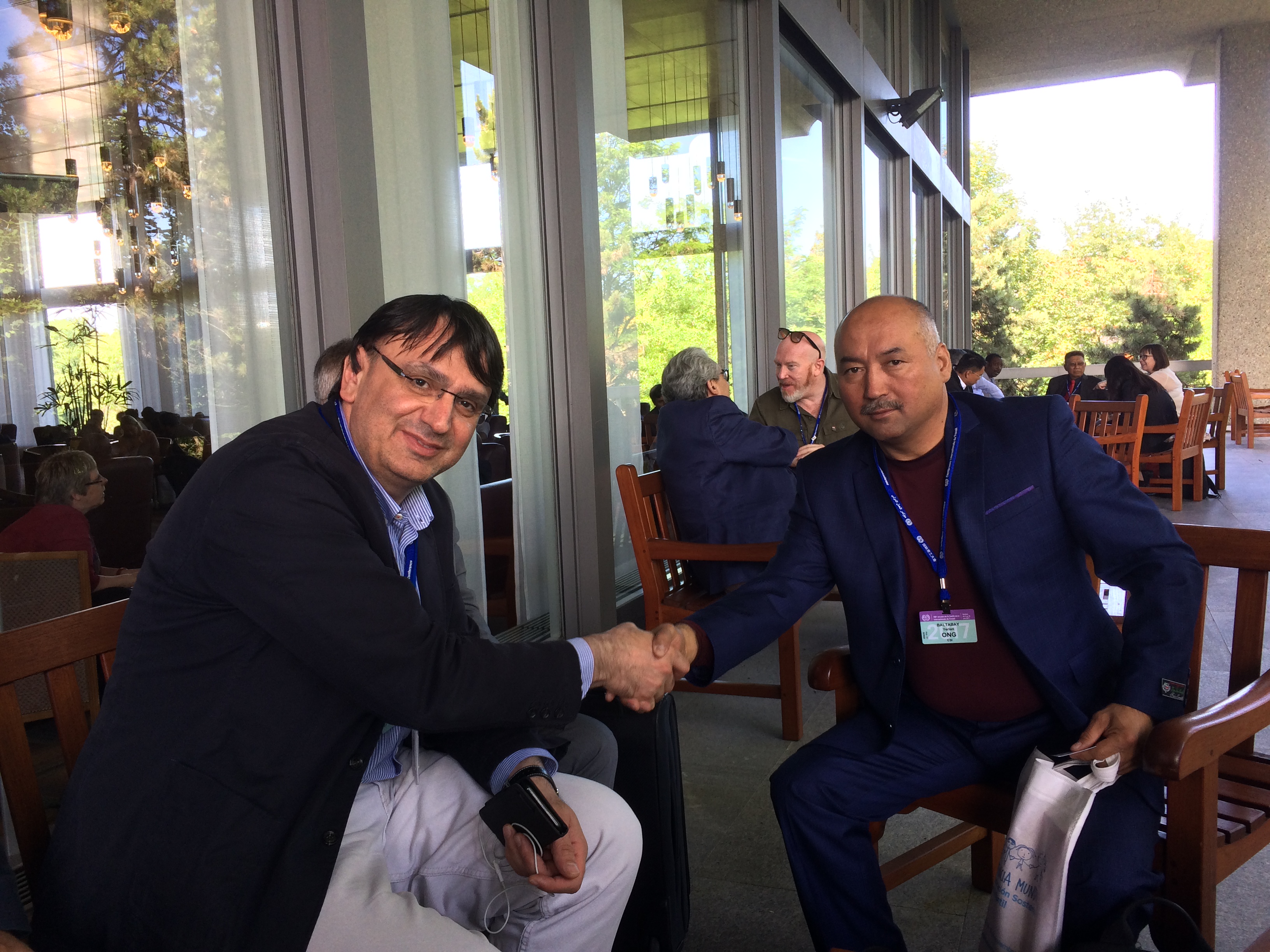 The AFL-CIO strongly condemns the ongoing persecution of independent trade union leaders in Kazakhstan and the sentencing this week of Erlan Baltabai, leader of the Fuel and Energy Workers' Union, affiliated with the Confederation of Independent Trade Unions of the Republic of Kazakhstan (KNPRK). Baltabai was sentenced to seven years in prison and banned from exercising his right to engage in public life in what appears to be spurious criminal proceedings in retaliation for his trade union activism and support of other KNPRK leaders targeted by the government.
The decision comes one month after the International Labor Organization's Committee on Application of Standards concluded the government of Kazakhstan was systematically violating the rights to freedom of association and organizing, including the right to form independent unions. In 2017, the government of Kazakhstan dissolved the independent KNPRK and mandated that all unions must join a government-controlled national federation. On Sept. 25, 2018, government authorities raided the Fuel and Energy Workers' Union offices and opened a case against Baltabai, saying he had no right to continue financial operations of a dissolved union. He was formally charged in March 2019 and his trial began the following month. Even though Baltabai could account for all expenditures, and the state used forensic economic examinations and audits based on regulations no longer in force, he has been sentenced to a lengthy prison term and banned from engaging in trade union activities in the future. 
The case against Baltabai is similar to one brought against former KNPRK President Larisa Kharkova. In July 2017, Kharkova was convicted on demonstrably false charges of embezzlement and sentenced to four years of modified house arrest and a ban on holding any position in a trade union or nongovernmental organization. Two other trade union leaders were convicted and imprisoned around the same time. Both have since been released, but they are banned from engaging in any trade union activities. Another leader suffered a brutal physical attack in November 2018, and yet another was set up on false assault charges with help from police in January 2019 after speaking out on Kazakhstan at a gathering of the International Trade Union Confederation. These cases, taken together with other actions against independent unions, leaders and their families, demonstrate a clear pattern of government harassment and criminalization. 
The AFL-CIO demands the unconditional acquittal and release of Baltabai and stands with others in the global labor movement to demand the government of Kazakhstan ends its anti-union practices and ensures independent trade union activists can exercise their fundamental rights.
Click here to read the AFL-CIO's letter to Kazak President Kassym-Jomart Tokayev.
LabourStart has a petition for individual trade unionists and allies⁠—please click the link to add your name!