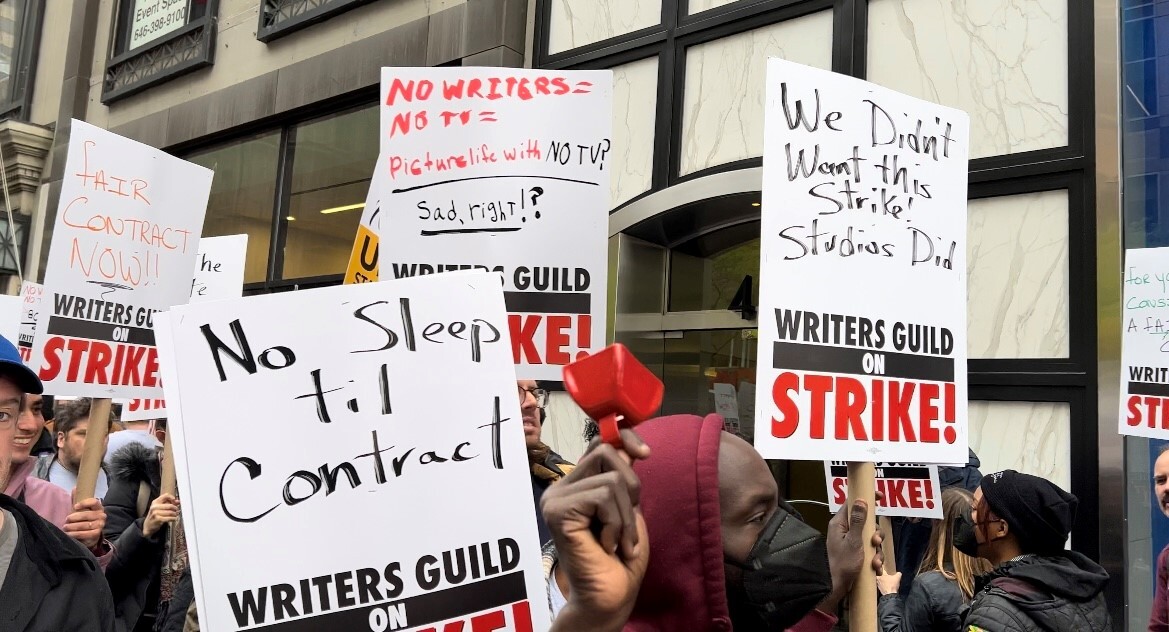 Studios have used the transition to streaming to cut writer pay and separate writing from production, worsening working conditions for writers at all levels. Say you support the striking workers and think they should get a fair deal.
Stay Up-to-Date With The AFL-CIO
Get Email Updates
The Toll of Neglect
The 2022 edition of the Death on the Job: The Toll of Neglect report shows how too many workers remain at serious risk of workplace injury, illness and death.
For Pride Month this year, the AFL-CIO is spotlighting various LGBTQ+ union members who have worked and continue to work at the intersection of civil and labor rights in the United States. Today's profile is Alicia Mijares of the International Association of Sheet Metal, Air, Rail and Transportation Workers (SMART).
The U.S. economy gained 339,000 jobs in May, and the unemployment rate was up slightly to 3.7%, according to figures released Friday morning by the U.S. Bureau of Labor Statistics. This strong jobs report shows there is still room to expand job opportunities for Americans. Wage growth continues at levels that are consistent with low levels of inflation.
The labor movement is intersectional. This means we fight for all working people—no matter the gender, race, ethnicity or any other identity. Those identities intersect with your own identity as a worker, as a parent, as a sibling.