Call Your U.S. Senators and Urge Them to Support the PRO Act
Working people have waited long enough for labor laws that protect our right to form and join unions. Tell your senators to support working people by voting YES on the PRO Act.
Make a Call
Stay Up-to-Date With The AFL-CIO
Get Email Updates
The Toll of Neglect
The 2021 edition of the Death on the Job: The Toll of Neglect report shows how too many workers remain at serious risk of workplace injury, illness and death.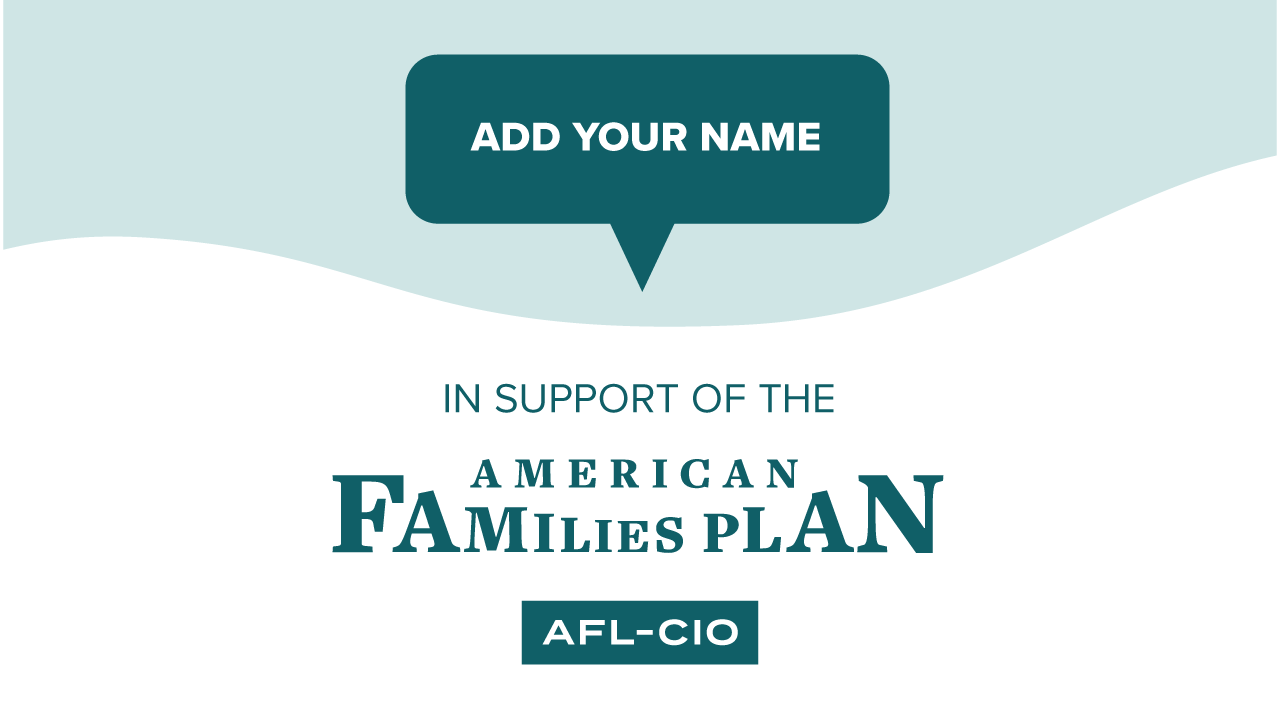 The American Families Plan will make it easier for working people to care for our loved ones. It invests and builds better infrastructure for child care, education and paid leave.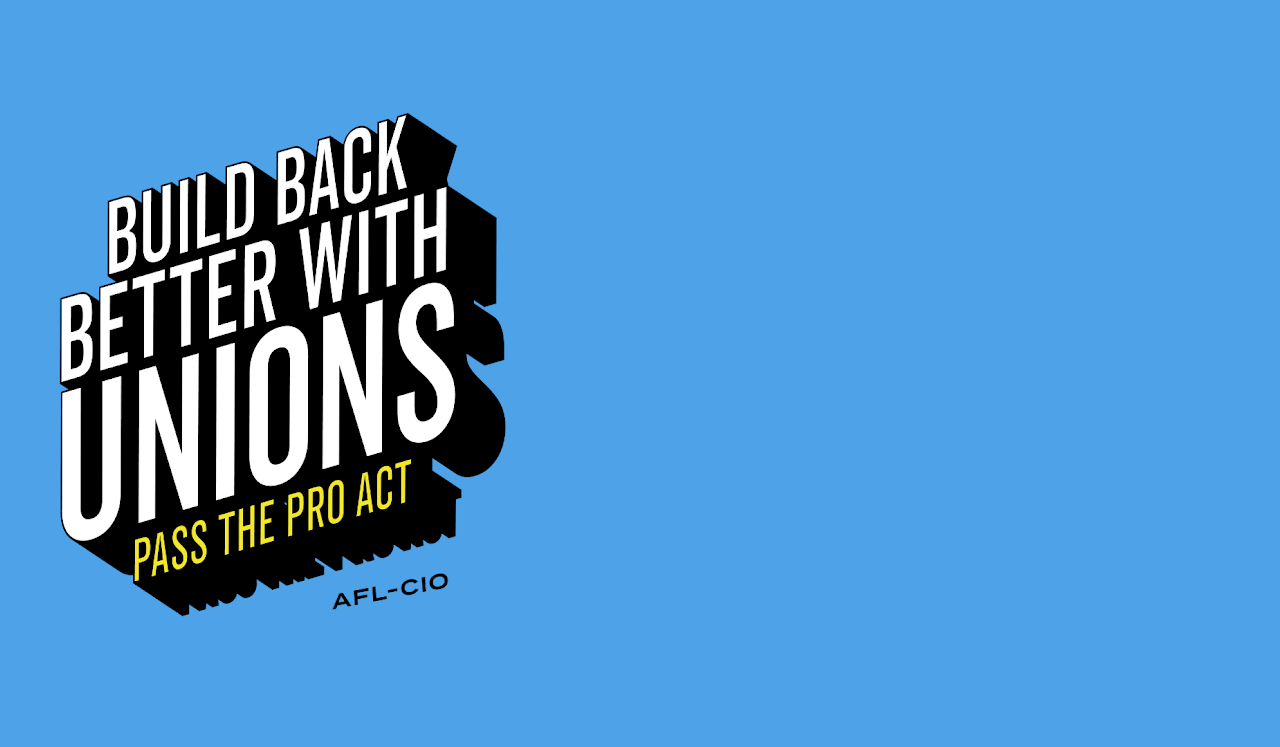 Stronger unions mean higher wages, safer working conditions and dignity for all people who work. Tell your senators that passing the PRO Act will be our first step to getting there.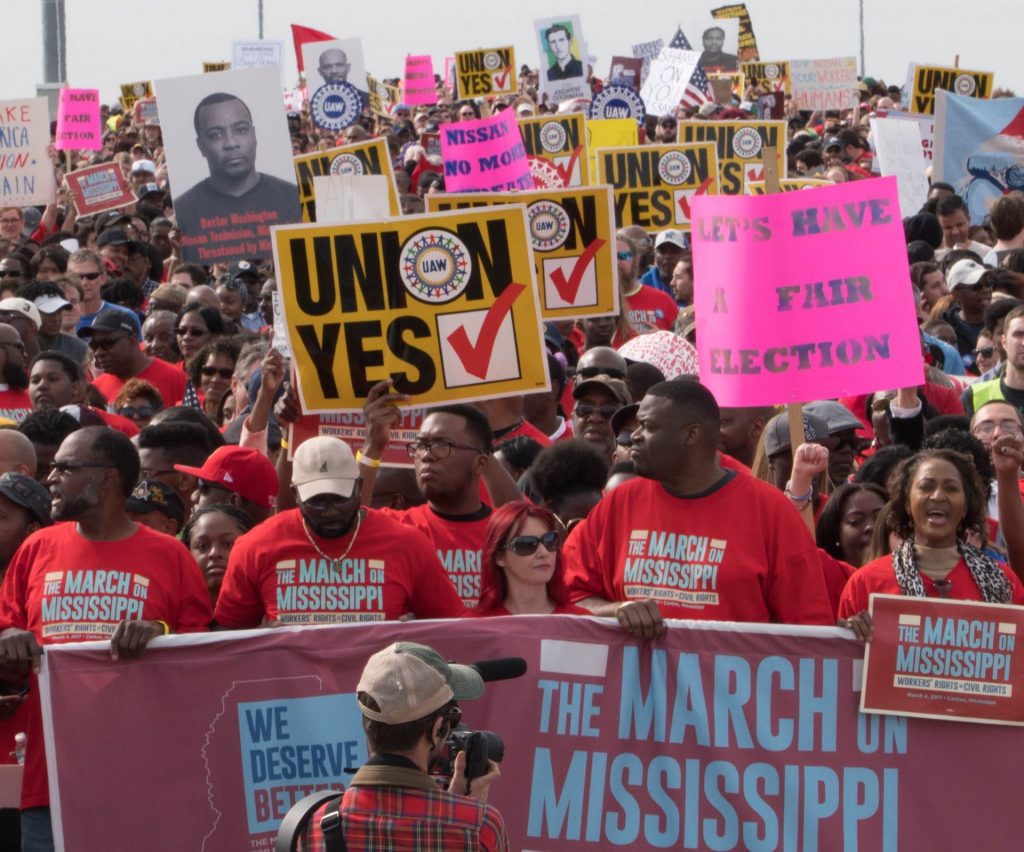 Outdated labor laws have hampered our fundamental right to join together and negotiate for better wages, benefits and working conditions. The Protecting the Right to Organize Act will empower America's workers and make our economy work for working people.
In late May, America hit a milestone: More than half of the country's population had received at least one dose of the COVID-19 vaccine. But we still have a ways to go. Getting vaccinated is an important tool to help slow the spread of COVID-19 and put an end to the pandemic. We have lost too many co-workers, friends and family members from COVID-19. We must do everything we can to get as many vaccines into the arms of Americans as possible. Before we rush back into enjoying all of the things we used to before the pandemic—the sporting events, the nights out, the dinners at our favorite restaurants—let's keep building vaccine confidence to make sure we never have to endure a year like 2020 again.
For Pride Month, the AFL-CIO is spotlighting various LGBTQ Americans who have worked and continue to work at the intersection of civil and labor rights. Today's Pride Month profile is Taylor Aguilera.
Despite the challenges of organizing during a deadly pandemic, working people across the country (and beyond) continue organizing, bargaining and mobilizing for a better life.