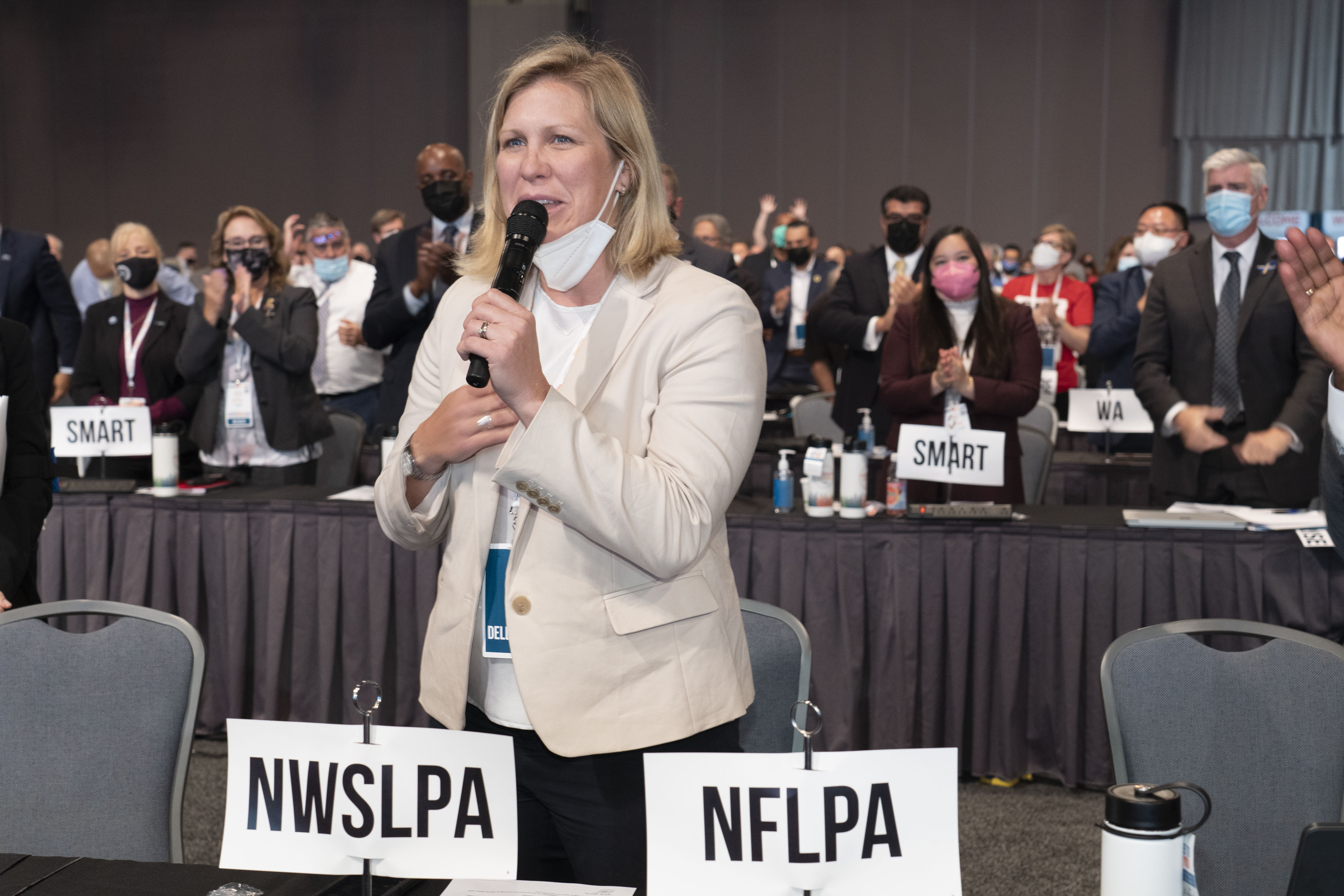 The AFL-CIO Sports Council was formed in 2022 at the 29th AFL-CIO Constitutional Convention to help professional athletes join together to form unions and strengthen their lives, livelihoods and working conditions. 
It's all about fighting for every worker—from the major league star to the player struggling to start his career to the construction worker building the stadium to the server providing concessions—to have a voice on the job.
Founding members of the Sports Council include the NFL Players Association (NFLPA), the United Football Players Association-USW, the NWSL Players Association (NWSLPA) and USL Players Association-CWA (USLPA-CWA). The Major League Baseball Players Association (MLBPA) joined the AFL-CIO and the Sports Council in September of 2022. 
"We love the sport that we play, but the issues that our members face are universal ones," said NWSLPA Executive Director Meghann Burke. "As we come together to form the new AFL-CIO Sports Council, our capacity to win justice on the field for players, and to act in solidarity with workers off the field, will only increase."