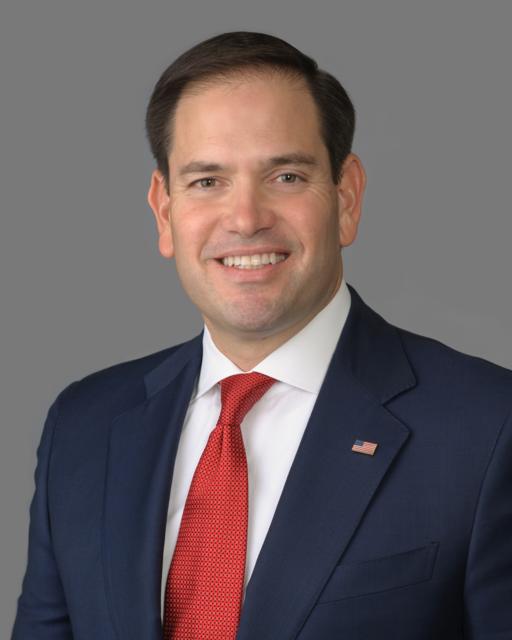 One of the most important issues for working people in the 2022 midterm elections is retirement security. Candidates across the country are focused on undercutting retirement security, but working people reject these cynical moves and will support candidates who promise to protect Social Security and related programs. Today, we are spotlighting a 2022 candidate on retirement security: Marco Rubio of Florida.
In the wake of the U.S. Supreme Court's decision to overturn Roe v. Wade, Sen. Marco Rubio (Fla.) unveiled his "New Parents Act," a plan that many advocates for seniors were quick to criticize. Rubio's plan offers paid parental leave but forces parents to take money out of their future Social Security earnings, either delaying retirement or seeing cuts in Social Security benefits for up to five years.
Florida Alliance for Retired Americans (FLARA) President Bill Sauers called Rubio's plan "uncaring, heartless, and unnecessary," condemning its disruption of Social Security benefits.
Janice Poirier, regional vice president for FLARA and president of the Florida Education Association's retired chapter, stated: "Rubio's plan forces parents to pay for family leave with their own Social Security benefits. That's not a pro-family agenda, that's a scam." 
The national Alliance for Retired Americans Secretary-Treasurer Joseph Peters Jr. echoed their sentiments. "This is yet another thinly-veiled attempt to undermine Social Security," he said. "We will not allow these attacks against the programs that our seniors depend on to gain traction in Congress." 
Rubio also has supported Sen. Rick Scott's plan to sunset Social Security and Medicare after five years. Other plans similar to Scott's proposals have also been prevalent within the Republican Party. Sen. Lindsey Graham (S.C.) has recently reiterated his support for uprooting Medicare and Social Security altogether through "entitlement reform," and Senate Minority Leader Mitch McConnell (Ky.) and Rubio have supported cutting earned benefits.