John R. Lewis Voting Rights Advancement Act of 2021
Nov. 3, 2021 | S. 4
This bipartisan legislation helps protect our nation's citizens from discriminatory voting practices and restores the ability to mount effective legal challenges to anti-democratic voting measures. 
Passage would be an important step toward restoration of the fundamental voter protections undermined by the Supreme Court's 2013 Shelby County v. Holder decision and its 2021 decision in Brnovich v. Democratic National Committee. The Senate blocked this legislation on November 3, 2021.
Legislative Alert

This is Good for working people.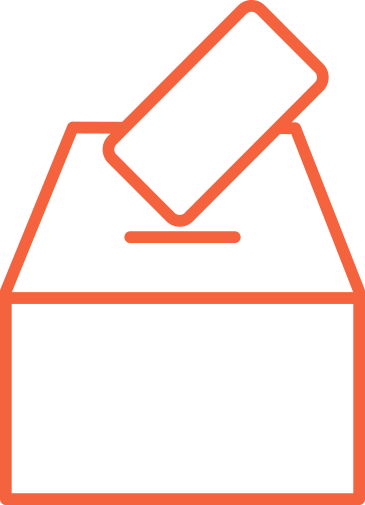 Vote result: Failed
YEAs: 50
NAYs: 49
Legislator

Sort descending

State
Party
Vote
Sen. Tammy Baldwin

Democrat

Yes
Sen. John Barrasso

Republican

No
Sen. Michael Bennet

Democrat

Yes
Sen. Marsha Blackburn

Republican

No
Sen. Richard Blumenthal

Democrat

Yes
Sen. Roy Blunt

Republican

No
Sen. Cory Booker

Democrat

Yes
Sen. John Boozman

Republican

No
Sen. Mike Braun

Republican

No
Sen. Sherrod Brown

Democrat

Yes
Sen. Richard M. Burr

Republican

No
Sen. Maria Cantwell

Democrat

Yes
Sen. Shelley Moore Capito

Republican

No
Sen. Benjamin L. Cardin

Democrat

Yes
Sen. Thomas R. Carper

Democrat

Yes
Sen. Bob Casey

Democrat

Yes
Sen. Bill Cassidy

Republican

No
Sen. Susan Collins

Republican

No
Sen. Christopher A. Coons

Democrat

Yes
Sen. John Cornyn

Republican

No