Mar. 3, 2021 | H.R. 1
For years, some of the rich and powerful have tried to make it harder to register and vote. This legislation gives voters tools to defeat those seeking to gain power through intimidation, coercion and voter suppression. It would create standards to protect the vote by promoting early voting and same-day and online registration. It establishes a public financing system powered by small donations and requires super PACs to make their donors public. Finally, it would restore voting rights for formerly incarcerated individuals and commit Congress to restoring the Voting Rights Act to end racial discrimination in voting. This bill passed the House on March 3, 2021.
Legislative Alert

This is Good for working people.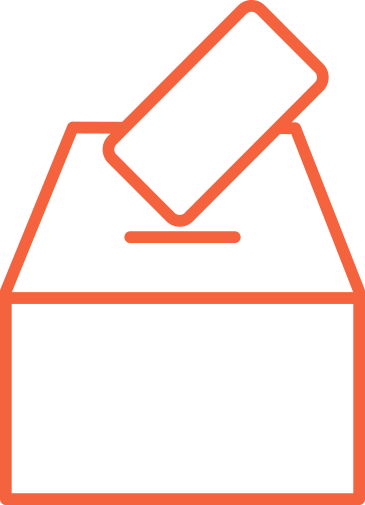 Vote result: Passed
YEAs: 220
NAYs: 210
Legislator

Sort descending

State
District
Party
Vote
Rep. Alma Adams
12

Democrat

Yes
Rep. Robert B. Aderholt
4

Republican

No
Rep. Pete Aguilar
31

Democrat

Yes
Rep. Rick Allen
12

Republican

No
Rep. Colin Allred
32

Democrat

Yes
Rep. Mark Amodei
2

Republican

No
Rep. Kelly Armstrong
At Large

Republican

No
Rep. Jodey Arrington
19

Republican

No
Rep. Jake Auchincloss
4

Democrat

Yes
Rep. Cynthia Axne
3

Democrat

Yes
Rep. Brian Babin
36

Republican

No
Rep. Don Bacon
2

Republican

No
Rep. James Baird
4

Republican

No
Rep. Troy Balderson
12

Republican

No
Rep. Jim Banks
3

Republican

No
Rep. Andy Barr
6

Republican

No
Rep. Nanette Barragán
44

Democrat

Yes
Rep. Karen Bass
37

Democrat

Yes
Rep. Joyce Beatty
3

Democrat

Yes
Rep. Cliff Bentz
2

Republican

No